Iketani Yukio (池谷 幸雄) is a former Olympic

gymnast who held the record for most absences between SASUKE competitions, 19, appearing in the first tournament and the twentieth. However, this record was broken by Tatayama Masaaki, when he competed in SASUKE 29 (It was his first time since SASUKE 3), and Yoshinaga Katsumi, who competed in SASUKE 35 (the first time since SASUKE 9). He also competed on Kinniku Banzuke's Hand Walk I event, and earned kanzenseiha in just 54 seconds. However, his Hand Walk II attempt was not as successful, as he was eliminated on the second obstacle, the Rolling Hills.
Iketani's first appearance was in SASUKE 1, where he obliterated the First Stage with 29.2 seconds left on the clock. He showed consistent speed in the Second Stage, but was too hasty on the Goren Hammer and lost his balance towards the end.
Since his comeback in SASUKE 20, he has yet to clear the First Stage. In the 20th competition, he went out early when he failed the Log Grip. In SASUKE 24, he stumbled on the Jyunidantobi, barely making it onto the safety mat, and yet again, he failed the Log Grip. He returned for SASUKE 25, and drew #59 from the lottery. He made it past the Rolling Maruta and Jump Hang easily but slowly. However, he did not carry enough speed onto the Bridge Jump and slipped from the rope.
His younger brother, Iketani Naoki, is a former competitive gymnast, current Muscle Musical member, and a seasoned SASUKE veteran.
While he is quite known for being a gold medalist when he was in the Olympics. He was also known for his 1991 fail on the high bar.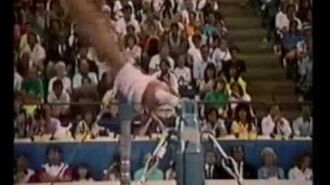 Results