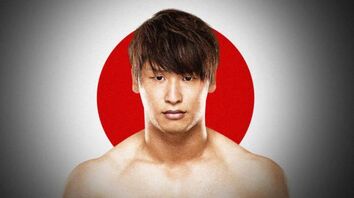 Ibushi Kota
(飯伏 幸太) was born on May 21, 1982. He is a Japanese martial artist and professional wrestler. He started his career with the Dramatic Dream Team (DDT) promotion in 2004 and over the next eleven years became a three-time KO-D Openweight Champion, five-time KO-D Tag Team Champion and a two-time KO-D 6-Man Tag Team Champion.
He ran at SASUKE 3 times. In SASUKE 31, he wore #21 and he timed out on the Soritatsu Kabe. In SASUKE 32, he wore #50 and he failed on the Rolling Hill (transition from Quad Steps). In his final appearance in SASUKE 33, wearing #44, he got vengeance on the Soritatsu Kabe, only to time out on the Tarzan Rope shortly after (his run was shown in the Navi for that tournament).
Community content is available under
CC-BY-SA
unless otherwise noted.