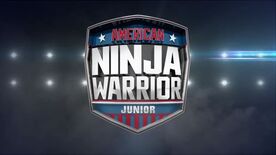 American Ninja Warrior Junior 3 is the third season of American Ninja Warrior Junior. The show premiered on September 9th, 2021 at Peacock (NBC-owned streaming service), with Matt Iseman, Akbar Gbaja-Biamila, and Victoria Arlen reprising their roles as the host, co-host, and sideline reporter respectively.
Since the competition was taped during the COVID-19 pandemic, only family members of the competitors and audience in limited numbers were allowed to attend the taping.
Competition Format
The competition format remained nearly the same from the previous two seasons. 96 kids from across the U.S., between ages 9 and 14, would compete in three different age brackets (9 and 10 years old, 11 and 12 years old, and 13 and 14 years old). Each bracket consisted of 32 kids, and all would be mentored by two top American Ninja Warrior competitors: Najee Richardson and Jesse Labreck.
Competitors would race side-to-side on an obstacle course, just like on Team Ninja Warrior and American Ninja Warrior: Ninja vs. Ninja. However, competitors could face other competitors from the opposite gender, unlike on those two shows.
In general, the competition for each age bracket consisted of three rounds:
Round One (Seeding Round)

There were two matchups, with two competitors in each matchup.
Each matchup consisted of just one heat, where two competitors would race side-by-side on a series of obstacles.
In each matchup, the competitor who completed the course (or made the furthest, in case of no competitor could complete the course) in the fastest time would win the matchup and face the losing competitor from another matchup in Round Two (Knockout Round).

Round Two (Knockout Round)

The competition worked the same as in Round One, with the competitor who won the first matchup in Round One would face the competitor who lost the second matchup in Round One, and vice versa.
This time, the two competitors who won in each matchup would advance to Final Showdown, while the two losing competitors would be eliminated from the competition.

Final Showdown

In Final Showdown, the two winning competitors from Round Two would face each other.
The competitor who won the Final Showdown would advance to the next round, while the losing competitor would be eliminated from the competition.
Obstacles
① Hopscotch
② Lunatic Ledges
③ Liquid Pipe (Bracket 1), Spike Crossing (Bracket 2), Sideways (Bracket 3)
④ Broken Bridge
⑤ Flying Saucers (Bracket 1), Spring Forward (Bracket 2), Spinball Wizard (Bracket 3)
⑥ Warped Wall (13 feet tall)
For competitors in Bracket 1, there were two handholds placed at the 10 and 11.5-foot marks.
For competitors in Bracket 2, the 10-foot mark handhold was covered, leaving with just a handhold at the 11.5-foot mark.
Results
Episode 1 (QR EP 1)
Bracket 1
Round One (Seeding Round)
Name
Age
Winning Competitor
Notes
Matchup 1: Michael Scott vs. Max Salebra
Michael Scott
10 years old
Max Salebra
Max Salebra
10 years old
Winner of Round One's Matchup 1: Max Salebra
Matchup 2: Cecily Rogers vs. Kashi Paramasivam
Cecily Rogers
9 years old
Cecily Rogers
Kashi fell at the Flying Saucer.
Kashi Paramasivam
10 years old
Winner of Round One's Matchup 2: Cecily Rogers
Round Two (Knockout Round)
Name
Age
Winning Competitor
Notes
Matchup 1: Kashi Paramasivam vs. Max Salebra
Kashi Paramasivam
10 years old
Max Salebra
Digest.
Max Salebra
10 years old
Advanced to Final Showdown from Matchup 1: Max Salbera
Matchup 2: Cecily Rogers vs. Michael Scott
Cecily Rogers
9 years old
Michael Scott
Michael Scott
10 years old
Advanced to Final Showdown from Matchup 2: Michael Scott
Final Showdown
Name
Age
Winning Competitor
Notes
Max Salebra
10 years old
Max Salebra
Michael Scott
10 years old
Advanced to the quarterfinals: Max Salebra
Bracket 2
Round One (Seeding Round)
Name
Age
Winning Competitor
Notes
Matchup 1: Brian Moreno vs. Aaliya van Heel
Brian Moreno
12 years old
Brian Moreno
Digest. Aaliya fell atthe Lunatic Ledges. Brian fell at the Spring Forward.
Aaliya van Heel
12 years old
Winner of Round One's Matchup 1: Brian Moreno
Matchup 2: Josie Anderson vs. Kiran Narwani
Josie Anderson
12 years old
Josie Anderson
Kiran Narwani
12 years old
Winner of Round One's Matchup 2: Josie Anderson
Round Two (Knockout Round)
Name
Age
Winning Competitor
Notes
Matchup 1: Kiran Narwani vs. Brian Moreno
Kiran Narwani
12 years old
Kiran Narwani
Brian Moreno
12 years old
Advanced to Final Showdown from Matchup 1: Kiran Narwani
Matchup 2: Aaliya van Heel vs. Josie Anderson
Aaliya van Heel
12 years old
Josie Anderson
Digest.
Josie Anderson
12 years old
Advanced to Final Showdown from Matchup 2: Josie Anderson
Final Showdown
Name
Age
Winning Competitor
Notes
Josie Anderson
12 years old
Josie Anderson
Kiran fell at the Spike Crossing.
Kiran Narwani
12 years old
Advanced to the quarterfinals: Josie Anderson
Bracket 3
Round One (Seeding Round)
Name
Age
Winning Competitor
Notes
Matchup 1: Jordan Carr vs. Luke Beckstrand
Jordan Carr
14 years old
Jordan Carr
Luke Beckstrand
13 years old
Winner of Round One's Matchup 1: Jordan Carr
Matchup 2: Taylor Greene vs. Alex Young
Taylor Greene
13 years old
Taylor Greene
Digest. Alex fell at the Spinball Wizard.
Alex Young
13 years old
Winner of Round One's Matchup 2: Taylor Greene
Round Two (Knockout Round)
Name
Age
Winning Competitor
Notes
Matchup 1: Jordan Carr vs. Alex Young
Jordan Carr
14 years old
Jordan Carr
Alex Young
13 years old
Advanced to Final Showdown from Matchup 1: Jordan Carr
Matchup 2: Luke Beckstrand vs. Taylor Greene
Luke Beckstrand
13 years old
Taylor Greene
Luke fell at the Sideways.
Taylor Greene
13 years old
Advanced to Final Showdown from Matchup 2: Taylor Greene
Final Showdown
Name
Age
Winning Competitor
Notes
Taylor Greene
13 years old
Taylor Greene
Jordan Carr
14 years old
Advanced to the quarterfinals: Taylor Greene
Episode 2 (QR EP 2)
Bracket 1
Round One (Seeding Round)
Name
Age
Winning Competitor
Notes
Matchup 1: Aaron Deal vs. Kade Skye
Aaron Deal
10 years old
Aaron Deal
Kade Skye
10 years old
Winner of Round One's Matchup 1: Aaron Deal
Matchup 2: Gabriel Holder vs. Sophia Krinker-Choi
Gabriel Holder
10 years old
Gabriel Holder
Sophia fell at the Lunatic Ledges. Gabriel passed her up afterwards.
Sophia Krinker-Choi
10 years old
Winner of Round One's Matchup 2: Gabriel Holder
Round Two (Knockout Round)
Name
Age
Winning Competitor
Notes
Matchup 1: Kade Skye vs. Gabriel Holder
Kade Skye
10 years old
Gabriel Holder
Digest.
Gabriel Holder
10 years old
Advanced to Final Showdown from Matchup 1: Gabriel Holder
Matchup 2: Aaron Deal vs. Sophia Krinker-Choi
Aaron Deal
10 years old
Sophia Krinker-Choi
Sophia Krinker-Choi
10 years old
Advanced to Final Showdown from Matchup 2: Sophia Krinker-Choi
Final Showdown
Name
Age
Winning Competitor
Notes
Sophia Krinker-Choi
10 years old
Sophia Krinker-Choi
Gabriel Holder
10 years old
Advanced to the quarterfinals: Sophia Krinker-Choi
Bracket 2
Round One (Seeding Round)
Name
Age
Winning Competitor
Notes
Matchup 1: Jack Skye vs. Molly Steffl
Jack Skye
12 years old
Jack Skye
Molly failed after three attempts at the Warped Wall.
Molly Steffl
12 years old
Winner of Round One's Matchup 1: Jack Skye
Matchup 2: Dylan Yee vs. Grace Walk
Dylan Yee
12 years old
Dylan Yee
Grace Walk
11 years old
Winner of Round One's Matchup 2: Dylan Yee
Round Two (Knockout Round)
Name
Age
Winning Competitor
Notes
Matchup 1: Molly Steffl vs. Dylan Yee
Molly Steffl
12 years old
Molly Steffl
Dylan fell at the Spring Forward. Molly passed him up afterwards.
Dylan Yee
12 years old
Advanced to Final Showdown from Matchup 1: Molly Steffl
Matchup 2: Grace Walk vs. Jack Skye
Grace Walk
11 years old
Grace Walk
Digest.
Jack Skye
12 years old
Advanced to Final Showdown from Matchup 2: Grace Walk
Final Showdown
Name
Age
Winning Competitor
Notes
Molly Steffl
12 years old
Grace Walk
Grace Walk
11 years old
Advanced to the quarterfinals: Grace Walk
Bracket 3
Round One (Seeding Round)
Name
Age
Winning Competitor
Notes
Matchup 1: Sebastian Chrismer vs. Asa Reynolds
Sebastian Chrismer
13 years old
Asa Reynolds
Asa Reynolds
13 years old
Winner of Round One's Matchup 1: Asa Reynolds
Matchup 2: Jackson Erdos vs. Jacoby Herman
Jackson Erdos
14 years old
Jackson Erdos
Jacoby fell at the Lunatic Ledges.
Jacoby Herman
13 years old
Winner of Round One's Matchup 2: Jackson Erdos
Round Two (Knockout Round)
Name
Age
Winning Competitor
Notes
Matchup 1: Jackson Erdos vs. Sebastian Chrismer
Jackson Erdos
14 years old
Jackson Erdos
Digest. Sebastian fell at the Sideways.
Sebastian Chrismer
13 years old
Advanced to Final Showdown from Matchup 1: Jackson Erdos
Matchup 2: Asa Reynolds vs. Jacoby Herman
Asa Reynolds
13 years old
Asa Reynolds
Jacoby Herman
13 years old
Advanced to Final Showdown from Matchup 2: Asa Reynolds
Final Showdown
Name
Age
Winning Competitor
Notes
Jackson Erdos
14 years old
Jackson Erdos
Asa Reynolds
13 years old
Advanced to the quarterfinals: Jackson Erdos
Episode 3 (QR EP 3)
Bracket 1
Round One (Seeding Round)
Name
Age
Winning Competitor
Notes
Matchup 1: Kasey Gaspard vs. Isabel Johnson
Kasey Gaspard
10 years old
Isabel Johnson
Digest. Kasey fell at the Broken Bridge. Isabel fell at the Flying Saucer.
Isabel Johnson
10 years old
Winner of Round One's Matchup 1: Isabel Johnson
Matchup 2: Grace Schneider vs. Levi Meeks
Grace Schneider
10 years old
Levi Meeks
Levi Meeks
10 years old
Winner of Round One's Matchup 2: Levi Meeks
Round Two (Knockout Round)
Name
Age
Winning Competitor
Notes
Matchup 1: Levi Meeks vs. Kasey Gaspard
Levi Meeks
10 years old
Levi Meeks
Digest.
Kasey Gaspard
10 years old
Advanced to Final Showdown from Matchup 1: Levi Meeks
Matchup 2: Isabel Johnson vs. Grace Schneider
Isabel Johnson
10 years old
Grace Schneider
Both of them fell at the Flying Saucer. However, Grace reached the obstacle first.
Grace Schneider
10 years old
Advanced to Final Showdown from Matchup 2: Grace Schneider
Final Showdown
Name
Age
Winning Competitor
Notes
Levi Meeks
10 years old
Grace Schneider
Levi fell at the Flying Saucer. Grace passed him up afterwards.
Grace Schneider
10 years old
Advanced to the quarterfinals: Grace Schneider
Bracket 2
Round One (Seeding Round)
Name
Age
Winning Competitor
Notes
Matchup 1: Caroline Kieffer vs. Jake Scionti
Caroline Kieffer
12 years old
Jake Scionti
Jake Scionti
12 years old
Winner of Round One's Matchup 1: Jake Scionti
Matchup 2: Joey Ray vs. Reeder Smith
Joey Ray
12 years old
Joey Ray
Reeder Smith
12 years old
Winner of Round One's Matchup 2: Joey Ray
Round Two (Knockout Round)
Name
Age
Winning Competitor
Notes
Matchup 1: Jake Scionti vs. Reeder Smith
Jake Scionti
12 years old
Jake Scionti
Reeder withdrew from the competition after injuring his left hand at the Lunatic Ledges during the Round One's matchup. Therefore, Jake automatically advanced to the Final Showdown.
Reeder Smith
12 years old
Advanced to Final Showdown from Matchup 1: Jake Scionti
Matchup 2: Joey Ray vs. Caroline Kieffer
Joey Ray
12 years old
Joey Ray
Caroline Kieffer
12 years old
Advanced to Final Showdown from Matchup 2: Joey Ray
Final Showdown
Name
Age
Winning Competitor
Notes
Jake Scionti
12 years old
Jake Scionti
Joey Ray
12 years old
Advanced to the quarterfinals: Jake Scionti
Bracket 3
Round One (Seeding Round)
Name
Age
Winning Competitor
Notes
Matchup 1: Phil Folsom vs. Evan White
Phil Folsom
14 years old
Phil Folsom
Evan White
14 years old
Winner of Round One's Matchup 1: Phil Folsom
Matchup 2: Emily Gardiner vs. Emme Smith
Emily Gardiner
14 years old
Emme Smith
Emily fell at the Spinball Wizard.
Emme Smith
14 years old
Winner of Round One's Matchup 2: Emme Smith
Round Two (Knockout Round)
Name
Age
Winning Competitor
Notes
Matchup 1: Phil Folsom vs. Emily Gardner
Phil Folsom
14 years old
Phil Folsom
Digest.
Emily Gardner
14 years old
Advanced to Final Showdown from Matchup 1: Phil Folsom
Matchup 2: Evan White vs. Emme Smith
Evan White
14 years old
Emme Smith
Evan fell at the Hopscotch.
Emme Smith
14 years old
Advanced to Final Showdown from Matchup 2: Emme Smith
Final Showdown
Name
Age
Winning Competitor
Notes
Phil Folsom
14 years old
Phil Folsom
Emmi Smith
14 years old
Advanced to the quarterfinals: Phil Folsom
Episode 4 (QR EP 4)
Bracket 1
Round One (Seeding Round)
Name
Age
Winning Competitor
Notes
Matchup 1: Kailey Cooper vs. Blake Zimmerman
Kailey Cooper
10 years old
Kailey Cooper
Blake Zimmerman
10 years old
Winner of Round One's Matchup 1: Kailey Cooper
Matchup 2: Avery Spencer vs. Brandon Avila
Avery Spencer
9 years old
Brandon Avila
Avery fell at the Lunatic Ledges.
Brandon Avila
9 years old
Winner of Round One's Matchup 2: Brandon Avila
Round Two (Knockout Round)
Name
Age
Winning Competitor
Notes
Matchup 1: Blake Zimmerman vs. Brandon Avila
Blake Zimmerman
10 years old
Brandon Avila
Digest. Blake fell at the Lunatic Ledges.
Brandon Avila
9 years old
Advanced to Final Showdown from Matchup 1: Brandon Avila
Matchup 2:Kailey Cooper vs. Avery Spencer
Kailey Cooper
10 years old
Kailey Cooper
Digest. Avery fell at the Lunatic Ledges.
Avery Spencer
9 years old
Advanced to Final Showdown from Matchup 2: Kailey Cooper
Final Showdown
Name
Age
Winning Competitor
Notes
Brandon Avila
9 years old
Brandon Avila
Kailey Cooper
10 years old
Advanced to the quarterfinals: Brandon Avila
Bracket 2
Round One (Seeding Round)
Name
Age
Winning Competitor
Notes
Matchup 1: Bray Weinacker vs. Lindsey Zimmerman
Bray Weinacker
12 years old
Lindsey Zimmerman
Bray fell at the Lunatic Ledges.
Lindsey Zimmerman
12 years old
Winner of Round One's Matchup 1: Lindsey Zimmerman
Matchup 2: Greyson McLeod vs. Corine Capriotti
Greyson McLeod
11 years old
Corine Capriotti
Digest. Greyson fell at the Spike Crossing.
Corine Capriotti
12 years old
Winner of Round One's Matchup 2:
Round Two (Knockout Round)
Name
Age
Winning Competitor
Notes
Matchup 1: Corine Capriotti vs. Bray Weinacker
Corine Capriotti
12 years old
Bray Weinacker
Corine fell at the Spring Forward.
Bray Weinacker
11 years old
Advanced to Final Showdown from Matchup 1: Bray Weinacker
Matchup 2: Greyson McLeod vs. Lindsey Zimmerman
Greyson McLeod
11 years old
Lindsey Zimmerman
Lindsey beat Greyson to the buzzer by 0.13 seconds.
Lindsey Zimmerman
12 years old
Advanced to Final Showdown from Matchup 2: Lindsey Zimmerman
Final Showdown
Name
Age
Winning Competitor
Notes
Lindsey Zimmerman
12 years old
Bray Weinacker
Bray Weinacker
12 years old
Advanced to the quarterfinals: Bray Weinacker
Bracket 3
Round One (Seeding Round)
Name
Age
Winning Competitor
Notes
Matchup 1: Kaitlyn Berenty vs. Jordan Fernandez
Kaitlyn Berenty
14 years old
Kaitlyn Berenty
Digest. Both of them fell at the Spinball Wizard. However, Kaitlyn reached the obstacle first.
Jordan Fernandez
14 years old
Winner of Round One's Matchup 1: Kaitlyn Berenty
Matchup 2: Clara Haas vs. Secorra Heinrichs
Clara Haas
13 years old
Secorra Heinrichs
Digest. Clara fell at the Sideways. Secorra failed after three attempts at the Warped Wall.
Secorra Heinrichs
14 years old
Winner of Round One's Matchup 2: Secorra Heinrichs
Round Two (Knockout Round)
Name
Age
Winning Competitor
Notes
Matchup 1: Kaitlyn Berenty vs. Clara Haas
Kaitlyn Berenty
14 years old
Kaitlyn Berenty
Clara fell at the Sideways. Kaitlyn fell at the Spinball Wizard.
Clara Haas
13 years old
Advanced to Final Showdown from Matchup 1: Kaitlyn Berenty
Matchup 2: Secorra Heinrichs vs. Jordan Fernandez
Secorra Heinrichs
14 years old
Secorra Heinrichs
Jordan fell at the Sideways.
Jordan Fernandez
14 years old
Advanced to Final Showdown from Matchup 2: Secorra Heinrichs
Final Showdown
Name
Age
Winning Competitor
Notes
Secorra Heinrichs
14 years old
Secorra Heinrichs
Kaitlyn fell at the Broken Bridge. Secorra passed her up afterwards, and later fell at the Spinball Wizard.
Kaitlyn Berenty
14 years old
Advanced to the quarterfinals: Secorra Heinrichs
Episode 5 (QR EP 5)
Bracket 1
Round One (Seeding Round)
Name
Age
Winning Competitor
Notes
Matchup 1: Harry Chubb vs. Porter Fagnant
Harry Chubb
9 years old
Porter Fagnant
Harry fell at the Broken Bridge.
Porter Fagnant
10 years old
Winner of Round One's Matchup 1: Porter Fagnant
Matchup 2: Jaden Van Heel vs. Molly McGovern
Jaden Van Heel
10 years old
Molly McGovern
Molly McGovern
10 years old
Winner of Round One's Matchup 2: Molly McGovern
Round Two (Knockout Round)
Name
Age
Winning Competitor
Notes
Matchup 1: Molly McGovern vs. Harry Chubb
Molly McGovern
10 years old
Molly McGovern
Digest. Harry fell at the Liquid Pipe.
Harry Chubb
9 years old
Advanced to Final Showdown from Matchup 1: Molly McGovern
Matchup 2: Porter Fagnant vs. Jaden Van Heel
Porter Fagnant
10 years old
Porter Fagnant
Digest. Jaden fell at the Liquid Pipe.
Jaden Van Heel
10 years old
Advanced to Final Showdown from Matchup 2: Porter Fagnant
Final Showdown
Name
Age
Winning Competitor
Notes
Molly McGovern
10 years old
Molly McGovern
Porter Fagnant
10 years old
Advanced to the quarterfinals: Molly McGovern
Bracket 2
Round One (Seeding Round)
Name
Age
Winning Competitor
Notes
Matchup 1: Taryn Schilz vs. Bella Palmer
Taryn Schilz
12 years old
Bella Palmer
Taryn fell at the Spring Forward.
Bella Palmer
12 years old
Winner of Round One's Matchup 1: Bella Palmer
Matchup 2: Anna Muntean vs. Olivia Lopez
Anna Muntean
11 years old
Olivia Lopez
Digest. Anna fell at the Spike Crossing.
Olivia Lopez
12 years old
Winner of Round One's Matchup 2: Olivia Lopez
Round Two (Knockout Round)
Name
Age
Winning Competitor
Notes
Matchup 1: Bella Palmer vs. Anna Muntean
Bella Palmer
12 years old
Bella Palmer
Anna Muntean
11 years old
Advanced to Final Showdown from Matchup 1: Bella Palmer
Matchup 2: Olivia Lopez vs. Taryn Schilz
Olivia Lopez
12 years old
Olivia Lopez
Digest.
Taryn Schilz
12 years old
Advanced to Final Showdown from Matchup 2: Olivia Lopez
Final Showdown
Name
Age
Winning Competitor
Notes
Bella Palmer
12 years old
Bella Palmer
Olivia Lopez
12 years old
Advanced to the quarterfinals: Bella Palmer
Bracket 3
Round One (Seeding Round)
Name
Age
Winning Competitor
Notes
Matchup 1: Collin Cella vs. Luke Milman
Collin Cella
13 years old
Collin Cella
Luke Milman
14 years old
Winner of Round One's Matchup 1: Collin Cella
Matchup 2: Emerson Muise vs. Fern Hambrick
Emerson Muise
14 years old
Fern Hambrick
Digest. Emerson fell at the Sideways. Fern passed her up afterwards, and later fell at the Broken Bridge.
Fern Hambrick
14 years old
Winner of Round One's Matchup 2: Fern Hambrick
Round Two (Knockout Round)
Name
Age
Winning Competitor
Notes
Matchup 1: Emerson Muise vs. Collin Cella
Emerson Muise
14 years old
Collin Cella
Emerson fell at the Sideways.
Collin Cella
13 years old
Advanced to Final Showdown from Matchup 1: Collin Cella
Matchup 2: Luke Milman vs. Fern Hambrick
Luke Milman
14 years old
Luke Milman
Digest. Fern fell at the Hopscotch.
Fern Hambrick
14 years old
Advanced to Final Showdown from Matchup 2: Luke Milman
Final Showdown
Name
Age
Winning Competitor
Notes
Collin Cella
13 years old
Luke Milman
Luke beat Collin to the buzzer by 0.1 seconds.
Luke Milman
14 years old
Advanced to the quarterfinals: Luke Milman
Episode 6 (QR EP 6)
Bracket 1
Round One (Seeding Round)
Name
Age
Winning Competitor
Notes
Matchup 1: Juliet Beaupre vs. Ryan Pham
Juliet Beaupre
? years old
Ryan Pham
Juliet fell at the Lunatic Ledges.
Ryan Pham
9 years old
Winner of Round One's Matchup 1: Ryan Pham
Matchup 2: Caleb Keener vs. Creiden Stubblefield-Marsh
Caleb Keener
10 years old
Caleb Keener
Creiden Stubblefield-Marsh
10 years old
Winner of Round One's Matchup 2: Caleb Keener
Round Two (Knockout Round)
Name
Age
Winning Competitor
Notes
Matchup 1: Ryan Pham vs. Creiden Stubblefield-Marsh
Ryan Pham
9 years old
Creiden Stubblefield-Marsh
Ryan fell at the Lunatic Ledges. Creiden passed him up afterwards.
Creiden Stubblefield-Marsh
10 years old
Advanced to Final Showdown from Matchup 1: Creiden Stubblefield-Marsh
Matchup 2: Caleb Keener vs. Juliet Beaupre
Caleb Keener
10 years old
Caleb Keener
Digest.
Juliet Beaupre
? years old
Advanced to Final Showdown from Matchup 2: Caleb Keener
Final Showdown
Name
Age
Winning Competitor
Notes
Creiden Stubblefield-Marsh
10 years old
Caleb Keener
Caleb Keener
10 years old
Advanced to the quarterfinals: Caleb Keener
Bracket 2
Round One (Seeding Round)
Name
Age
Winning Competitor
Notes
Matchup 1: Lexi Johnson vs. Thalia Wolfe
Lexi Johnson
12 years old
Lexi Johnson
Thalia Wolfe
? years old
Winner of Round One's Matchup 1: Lexi Johnson
Matchup 2: Shae McCarl vs. Owen Pham
Shae McCarl
12 years old
Owen Pham
Owen Pham
12 years old
Winner of Round One's Matchup 2: Owen Pham
Round Two (Knockout Round)
Name
Age
Winning Competitor
Notes
Matchup 1: Lexi Johnson vs. Shae McCarl
Lexi Johnson
12 years old
Shae McCarl
Shae McCarl
12 years old
Advanced to Final Showdown from Matchup 1: Shae McCarl
Matchup 2: Owen Pham vs. Thalia Wolfe
Owen Pham
12 years old
Owen Pham
Digest. Thalia fell at the Hopscotch.
Thalia Wolfe
? years old
Advanced to Final Showdown from Matchup 2: Owen Pham
Final Showdown
Name
Age
Winning Competitor
Notes
Shae McCarl
12 years old
Shae McCarl
Owen Pham
12 years old
Advanced to the quarterfinals: Shae McCarl
Bracket 3
Round One (Seeding Round)
Name
Age
Winning Competitor
Notes
Matchup 1: Lexi Vasquez vs. Colt Elder
Lexi Vasquez
13 years old
Lexi Vasquez
Colt fell at the Spinball Wizard. Lexi passed him up afterwards.
Colt Elder
13 years old
Winner of Round One's Matchup 1: Lexi Vasquez
Matchup 2: Jess Wombles vs. Jaslyn Bennett
Jess Wombles
14 years old
Jess Wombles
Digest. Jaslyn fell at the Sideways. Jess fell at the Spinball Wizard.
Jaslyn Bennett
? years old
Winner of Round One's Matchup 2: Jess Wombles
Round Two (Knockout Round)
Name
Age
Winning Competitor
Notes
Matchup 1: Lexi Vasquez vs. Jaslyn Bennett
Lexi Vasquez
13 years old
Lexi Vasquez
Digest.
Jaslyn Bennett
? years old
Advanced to Final Showdown from Matchup 1: Lexi Vasquez
Matchup 2: Jess Wombles vs. Colt Elder
Jess Wombles
14 years old
Colt Elder
Jess fell at the Sideways.
Colt Elder
13 years old
Advanced to Final Showdown from Matchup 2: Colt Elder
Final Showdown
Name
Age
Winning Competitor
Notes
Lexi Vasquez
13 years old
Colt Elder
Colt Elder
13 years old
Advanced to the quarterfinals: Colt Elder
Episode 7 (QR EP 7)
Bracket 1
Round One (Seeding Round)
Name
Age
Winning Competitor
Notes
Matchup 1: vs.
years old
years old
Winner of Round One's Matchup 1:
Matchup 2: vs.
years old
years old
Winner of Round One's Matchup 2:
Round Two (Knockout Round)
Name
Age
Winning Competitor
Notes
Matchup 1: vs.
years old
years old
Advanced to Final Showdown from Matchup 1: 
Matchup 2: vs.
years old
years old
Advanced to Final Showdown from Matchup 2: 
Final Showdown
Name
Age
Winning Competitor
Notes
years old
years old
Advanced to the quarterfinals:
Bracket 2
Round One (Seeding Round)
Name
Age
Winning Competitor
Notes
Matchup 1: vs.
years old
years old
Winner of Round One's Matchup 1:
Matchup 2: vs.
years old
years old
Winner of Round One's Matchup 2:
Round Two (Knockout Round)
Name
Age
Winning Competitor
Notes
Matchup 1: vs.
years old
years old
Advanced to Final Showdown from Matchup 1: 
Matchup 2: vs.
years old
years old
Advanced to Final Showdown from Matchup 2: 
Final Showdown
Name
Age
Winning Competitor
Notes
years old
years old
Advanced to the quarterfinals:
Bracket 3
Round One (Seeding Round)
Name
Age
Winning Competitor
Notes
Matchup 1: vs.
years old
years old
Winner of Round One's Matchup 1:
Matchup 2: vs.
years old
years old
Winner of Round One's Matchup 2:
Round Two (Knockout Round)
Name
Age
Winning Competitor
Notes
Matchup 1: vs.
years old
years old
Advanced to Final Showdown from Matchup 1: 
Matchup 2: vs.
years old
years old
Advanced to Final Showdown from Matchup 2: 
Final Showdown
Name
Age
Winning Competitor
Notes
years old
years old
Advanced to the quarterfinals:
Episode 8 (QR EP 8)
Bracket 1
Round One (Seeding Round)
Name
Age
Winning Competitor
Notes
Matchup 1: vs.
years old
years old
Winner of Round One's Matchup 1:
Matchup 2: vs.
years old
years old
Winner of Round One's Matchup 2:
Round Two (Knockout Round)
Name
Age
Winning Competitor
Notes
Matchup 1: vs.
years old
years old
Advanced to Final Showdown from Matchup 1: 
Matchup 2: vs.
years old
years old
Advanced to Final Showdown from Matchup 2: 
Final Showdown
Name
Age
Winning Competitor
Notes
years old
years old
Advanced to the quarterfinals:
Bracket 2
Round One (Seeding Round)
Name
Age
Winning Competitor
Notes
Matchup 1: vs.
years old
years old
Winner of Round One's Matchup 1:
Matchup 2: vs.
years old
years old
Winner of Round One's Matchup 2:
Round Two (Knockout Round)
Name
Age
Winning Competitor
Notes
Matchup 1: vs.
years old
years old
Advanced to Final Showdown from Matchup 1: 
Matchup 2: vs.
years old
years old
Advanced to Final Showdown from Matchup 2: 
Final Showdown
Name
Age
Winning Competitor
Notes
years old
years old
Advanced to the quarterfinals:
Bracket 3
Round One (Seeding Round)
Name
Age
Winning Competitor
Notes
Matchup 1: vs.
years old
years old
Winner of Round One's Matchup 1:
Matchup 2: vs.
years old
years old
Winner of Round One's Matchup 2:
Round Two (Knockout Round)
Name
Age
Winning Competitor
Notes
Matchup 1: vs.
years old
years old
Advanced to Final Showdown from Matchup 1: 
Matchup 2: vs.
years old
years old
Advanced to Final Showdown from Matchup 2: 
Final Showdown
Name
Age
Winning Competitor
Notes
years old
years old
Advanced to the quarterfinals:
External Links